Services Offered In Office: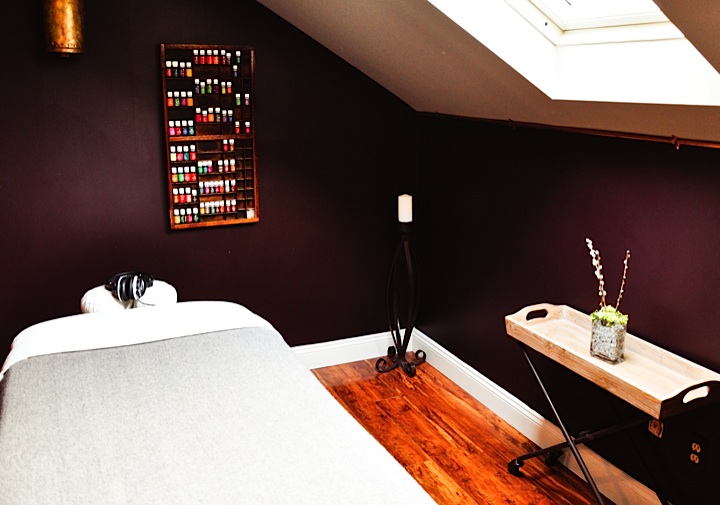 Swedish Massage
Light to medium pressure, this is the most common massage, used to promote relaxation from stress. 60 Minutes – $75.00
Therapeutic/Integrative Massage 
Medium /deep pressure, focuses on specific areas using a variety of techniques which may include stretching, acupressure, myofascial release and cross fiber friction. 60 Minutes – $80.00
Shiatsu
Table stretching and acupressure points employed to enhance energy flow and improve one's general well being. Recipient wears loose comfortable clothing. 45 Minutes- 65.00 or 60 minutes- $80.00
Focused Massage 
Focuses on upper back to include head, neck, shoulders and back. Performed on the table. 30 minutes -$40
90 Minute Massage  -$110.00
Chair Massage
Seated massage for the upper body. No lotions or oils are used. Relieves , stress, tension and fatigue. – 20 Minute -$25.00/ 30 Minute- $40.00
Aromatherapy is included in price/ Add $ 5.00 for foot or hand scrub
On-Site Services:
Chair Massage
Reflexology
Hand massage
Table Massage
We are available for trade shows, parties, employee appreciation days, retreats and conventions.
A two hour minimum is required for on-site services.
Discounts are available if you book 3 or more therapist or 3 or more hours of service.
Music provided at your request.
Minimum travel and set-up fee $25.00
Did You Know?
A 10 to 15 minute chair massage is enough time to help reduce tension headaches and increase circulation and blood flow. Chair massage is a great way to thank-your employees for a job well done. It can be part of your existing health and wellness program or used as your sole program.
(Job Stress Abstract) Cady, S.H & Jones G.E (1997) Courtesy of TRI. Massage as a work place intervention for reduction of stress. Perceptual & Motor Skills 84, 157-158. 15 minute massage @ work.Results: Showed a significant reduction in participant's \ systolic and diastolic pressure after receiving massage.
Massage Therapy: May be a qualified medical expense. Speak with your physician to provide a written prescription for tax purposes. Consult IRS publication 502 for more information.